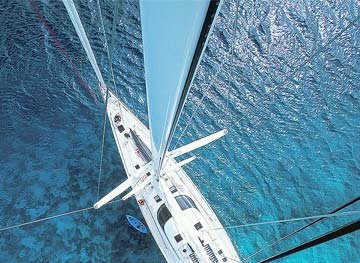 When you choose Epic Charters, you can have your own private sailing yacht, motorboat or speedboat for your visit to the tropical destination of your choice.
At Epic Charters, we work with you to create a personalized boating experience that you'll never forget.  Whether you wish to jet around the waters on a high powered speed boat or take a relaxing sailing yacht cruise around the island, at Epic Yacht Charters you will find exactly what you're looking for to make your holiday a once in a lifetime experience.
Begin your own private, luxurious and affordable boat charter today, just select the type of boat you wish to charter and contact us. and Epic Charters will do the rest for you.
Charter your own private sailing yacht around the waters of Phuket, Thailand for a peaceful and relaxing sailing charter for a day, overnight or even take one of our extended charters for a sailing holiday around the Andaman Sea.
Visit and explore destinations like Phi Phi, Phang Nga Bay, Krabi or Racha and enjoy the tranquility of a sailing charter or activities like fishing, snorkeling and SCUBA diving.
Zipping around through the bays and islands of Phuket, you'll enjoy a luxury motor boat built for speed to cruise the waters for just a little bit more than standard tour boats.  Choose your  destination from Phi Phi, Phang Nga Bay, Krabi and the Racha Islands, and enjoy great activities like fishing, snorkeling or SCUBA diving!
Are you a single traveler or a couple who would like to join a charter but may not be able to pay for a whole one on your own?  At Epic Charters, we have a number of "open charters" that you can choose to enjoy all the benefits of a charter experience - at a price that's affordable.

Charter Boats in Phuket - The best boats to match your budget
Considering a private luxury charter? - They are not as Expensive as You Might Think
For just a little extra per person than a non-chartered vessel, you and your party can charter your own sail boat, motor boat, or speedboat.  Epic Charters offer a wide range of sailing yachts, motor boats and speed boats to choose from to take you to the great beaches and tropical island destinations around Phuket, the amazing natural beauty of Phang Nga Bay, the famous islands of Phi Phi Ley and Phi Phi Don, the stunning islands and beaches of Krabi and our other destinations in the Andaman Sea.

Sailing and Motor Boat Charters - We've got the Best Boats to match your budget
Epic Charters engages only premier boats and yachts, supplying you with an extensive selection of Sailing Yachts, Catamarans, Motor Yachts, Speedboats and Motor Cruisers.  Each trip is tailored to your needs and specifications, and can include such great activities like Snorkeling, Sight seeing, Game Fishing and other Water-sports to personalize your charter experience based on your desires. 
For visitors to Phuket, Thailand, no vacation is complete without a relaxing journey to one of the many islands and great beach destinations that southern Thailand has to offer.  While there are many tour boats that can take you to such great destinations as Rawai, Nai Harn, Phang Nga, Coral and Phi Phi Islands - why not Charter your own Boat instead, and take the helm on your vacation?
Choose a sailing yacht or motor boat and experience the feelings of privilege, luxury and style a boat charter in Phuket offers.